Sleds for different playgrounds
Enjoy ice-skating activities with Lugicap sleds
Then, with the help of their guide, they can practice the activity in complete safety and move about on the ice. If you love ice skatingyou'll enjoy gliding across the ice in your Lugicap Ice Perf.
Frozen lakes and rivers are also playgrounds
When the water hardens in the depths of winter, it too becomes a prime playground for ice enthusiasts. ice sports enthusiasts.. This is particularly true of lakes and rivers.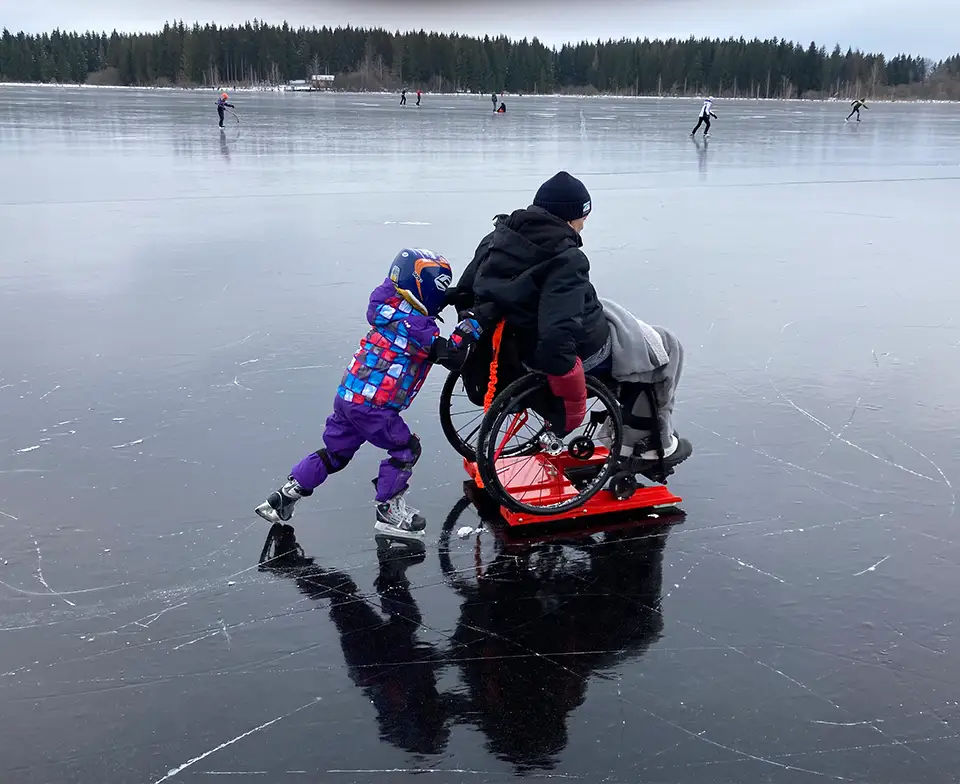 Aboard your Lugicap Ice or your Lugicap Ice Perfyou and your companions will experience intense moments of pure happiness.
What could be more exhilarating than skating on a frozen lake or river?
It's not winter, or it's not cold enough for the water to freeze? No problem, a Lugicap Ice or Ice Perf is just as at home on an ice rink!
Things to remember:

Lugicap Ice and Ice Perf equipment also work perfectly on synthetic rinks.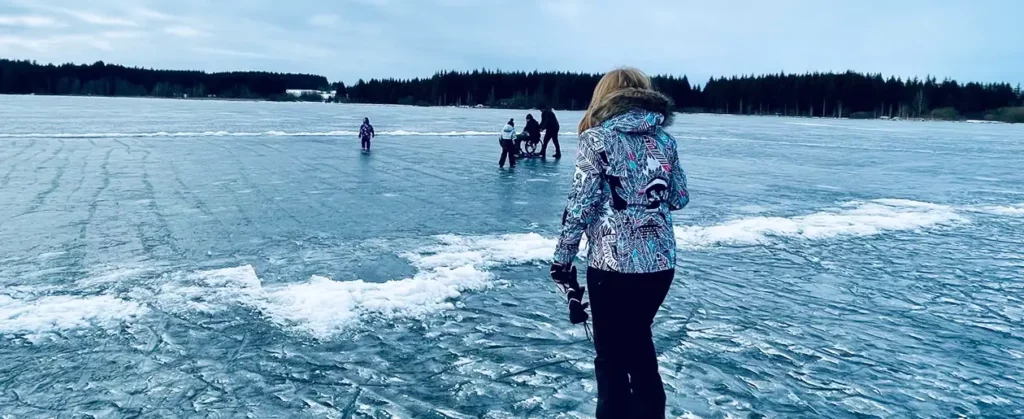 Contact us for a quote
Enjoy snow activities with Lugicap Snow
For those seeking mobility on snow, for those dreaming of escape and fresh air, our Sled Lugicap Snow is the ideal solution.
With this Sled, you and your wheelchair can travel in complete safety on snow. snow with your wheelchair. Whether it's a simple stroll along a snow-covered path or a long trek on the cross-country ski trails, with friends or family, all options are possible.
Take to the slopes in your Lugicap Snow and experience the thrill of the snow. Lugicap gives you the chance to do just that.
Lugicap Raid, for adventurers and backpackers