Are you looking for adventure? Want to get off the beaten track?
We can help you make your raid, trekking or long-distance trip a reality.
Our experience of touring with disabilities has enabled us to find suitable solutions, whether on snow or elsewhere, as long as it's in the great outdoors!
LUGICAP RAID is 100% tailored to your project, your playground, your handicap and your ideas.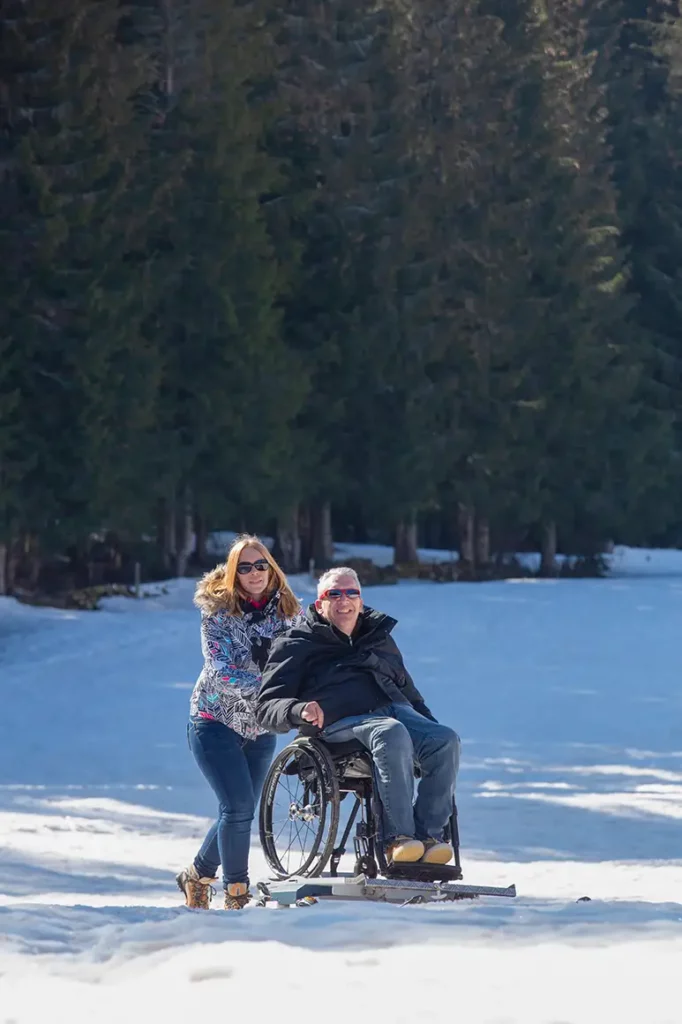 This product is the result of the experience of Frédéric Martin himself, co-founder of LUGICAP. Indeed, his crossing the Jura in complete autonomy in the company of his brother and friend Frank Emeyriat.
Together, we define the specifications for your snow (ski-equipped) or mixed terrain (wheel-equipped) machines.
We'll fit out the equipment and make the final adjustments before you leave!
Contact us for your LUGICAP RAID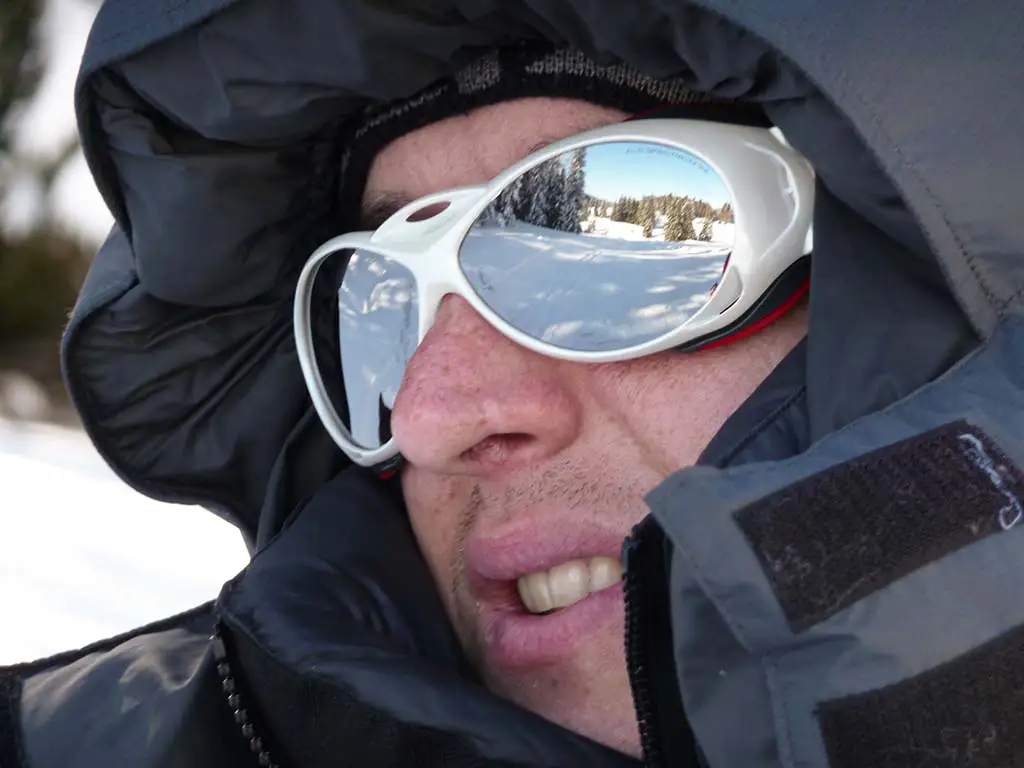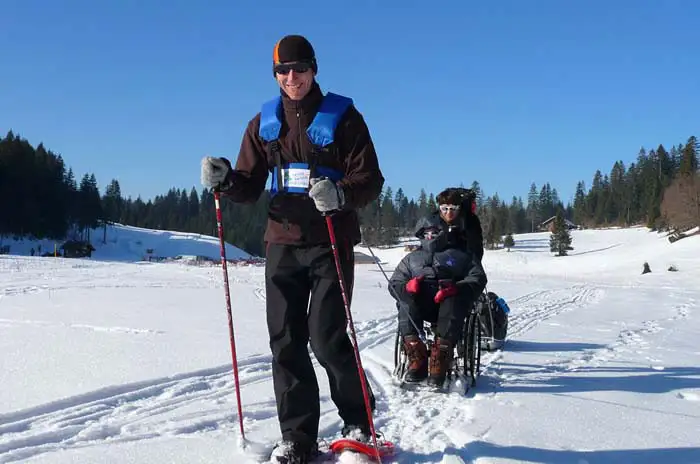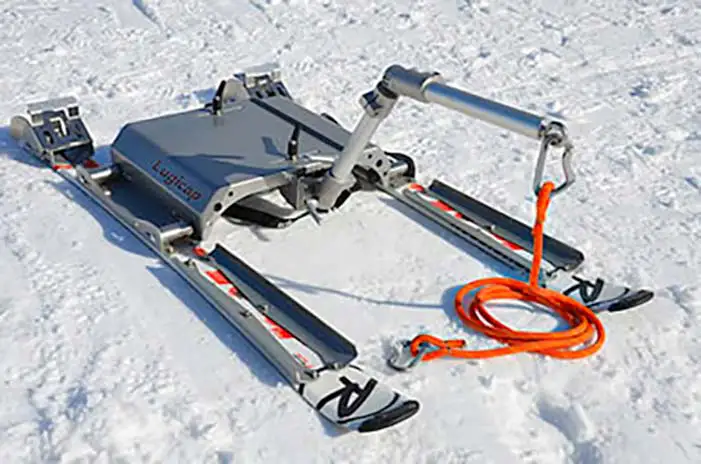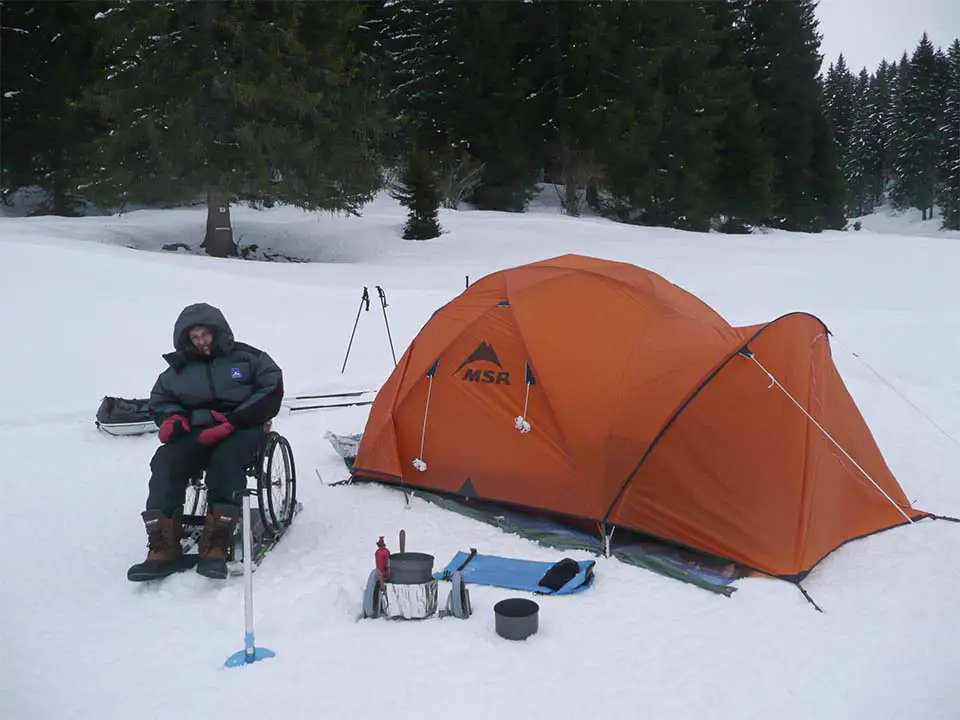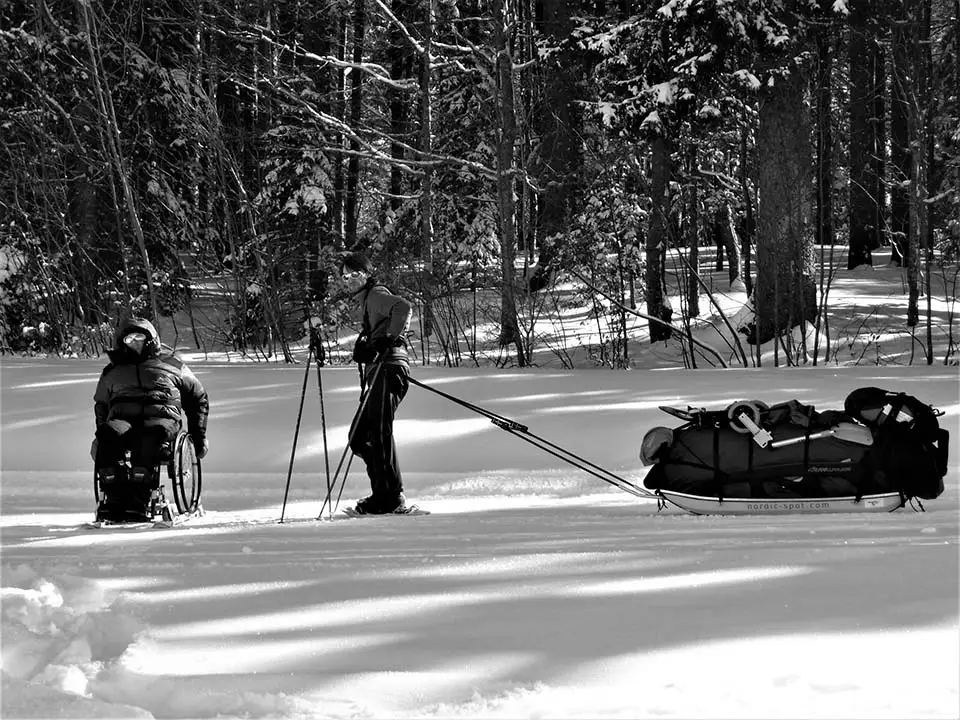 Choose your product