History of Lugicap
In 2009, we began designing and building leisure equipment adapted for people with reduced mobility.
Frédéric Martin, who has been quadriplegic since 1993 following an accident, is confronted with the difficulties of moving around in his wheelchair at the ski resort where he is staying with friends.
He then came up with the idea of a Sled on which his armchair would slide over the snow. snow...
And so the first "Lugicap" was born. Lugicap ".
Equipped with his invention, Frédéric Martin crosses the Juraaccompanied by his brother Arnaud and his friend Frank Emeyriat.
The 68 km and 7 days of total autonomy in a tent at -20°C was an extraordinary feat for a quadriplegic... Nothing comparable had ever been achieved before! The challenges of mobility, autonomy and climatic conditions were met.
His invention, hailed by many observers, won 1st prize at the prestigious Lépine inventors' competition.
Since then, Frédéric Martin has been marketing his own inventions through FM Concepts.
It was much later, in 2021, that he and his friend Frank Emeyriat set up LUGICAP, in order to expand the concept of "access to sporting leisure for all".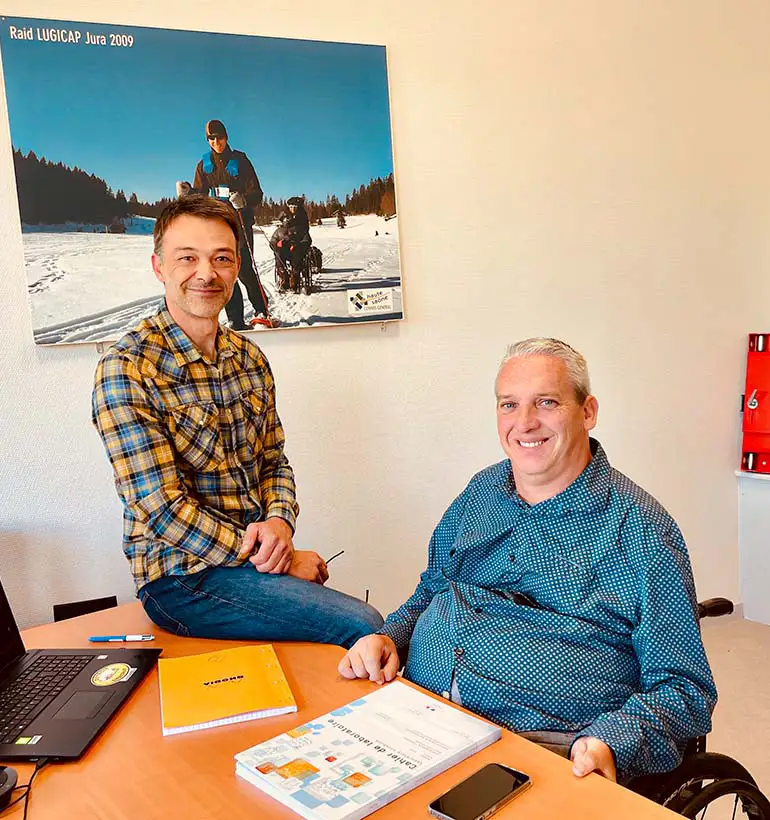 F. Emeyriat and F. Martin, Directors LUGICAP
* Header photo - Traversées du Jura 2009, F. Martin, A. Martin, F. Emeyriat
Our team
LUGICAP' s management is thus made up of two people, two partners.
Frédéric Martin, co-founder of LUGICAP, is 45 years old.
A keen skier, he became quadriplegic following an accident in 1993.
His passion for board sports led him to invent the Sled LUGICAP, which is enjoyed by thousands of people with reduced mobility around the world.
Frédéric Martin has shown that nothing is impossible, through sheer will and faith.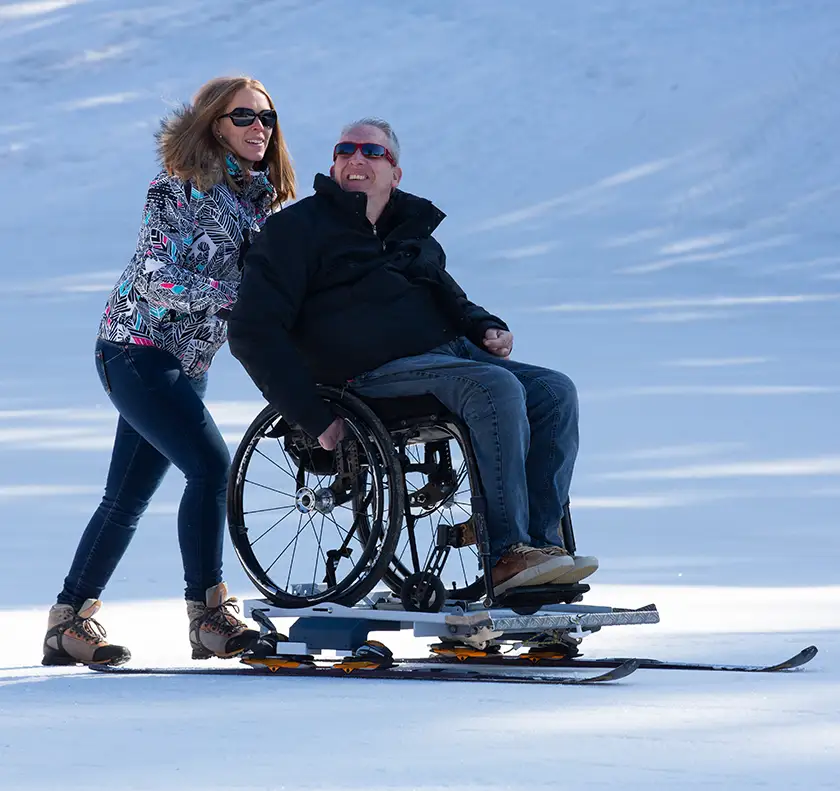 Alongside Frédéric, his friend Frank Emeyriat, 47, who shares the same passion as him.
Formerly technical project manager at Schneider-Electric, he joined Frédéric in the LUGICAP adventure.
Having taken up the challenge of crossing the Jura together, the two friends now have a new challenge. They want to enable people with disabilities around the world to take part in snow sports.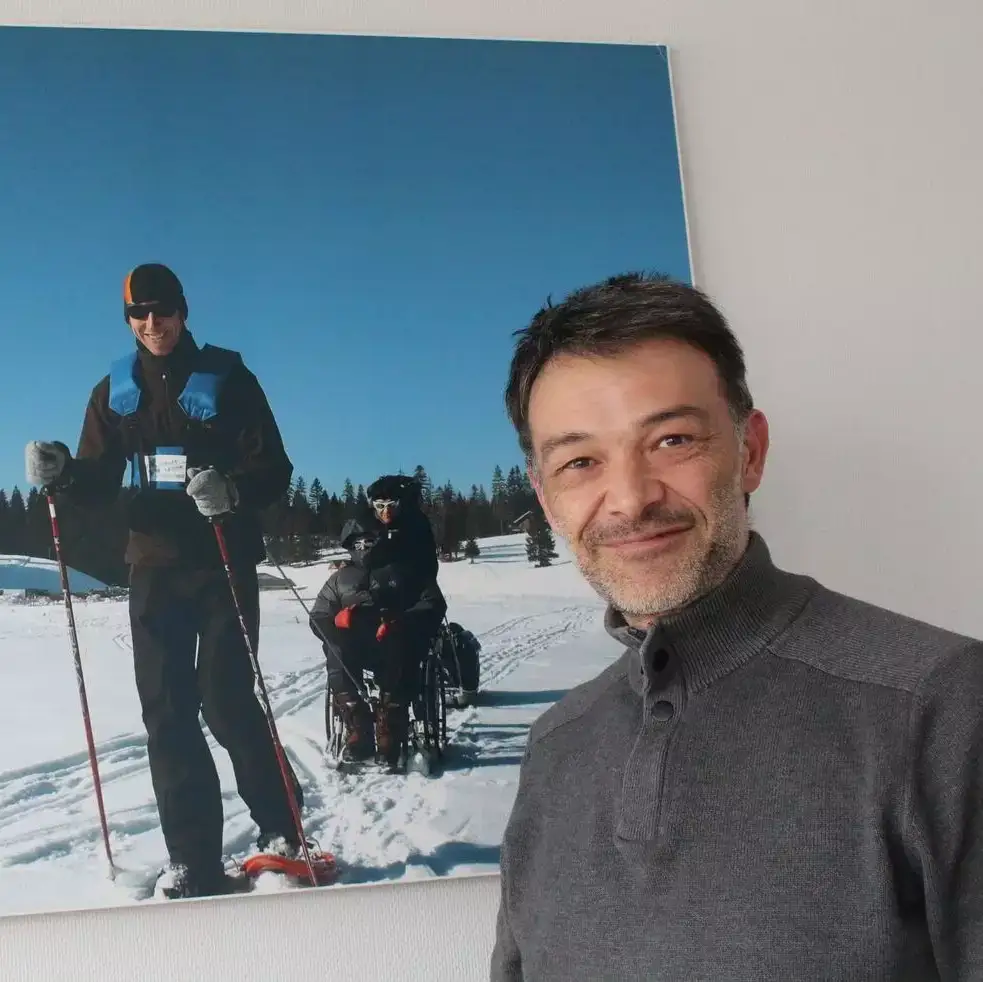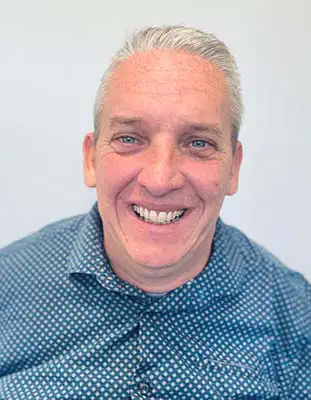 " LUGICAP' s raison d'être is to give every person with reduced mobility access to sporting activities, whatever their disability: for a stroll with friends, a moment of ice skating with the family, or the most committed of raids".

Frédéric Martin
Our vision of disability
Who can deny that physical activity, outdoor recreation or discovering the world regenerate body and mind?
If we agree, then let's invent the means for everyone to benefit!
The practice of physical activities, adapted to each individual, is part of a virtuous circle of physical and mental well-being, confidence and inclusion... Well beyond the immediate pleasure provided!
This applies to the disabled person him/herself, but also to those accompanying him/her (family, friends, etc.) who, by sharing the experience, create memories and anecdotes together...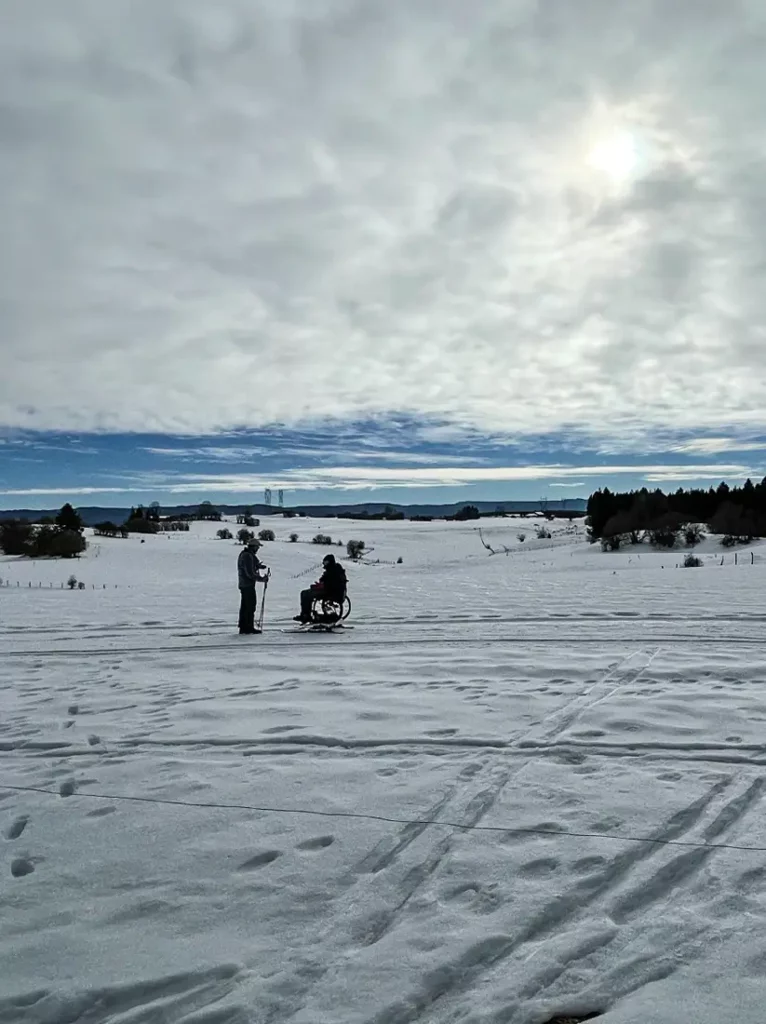 "The same playground for all, and together".
LUGICAP intends to position itself as a benchmark in leisure activities and mobility aids for the most severely disabled, with an international reach.
Our mission
Expand the range of physical activities available to PRMs with the following guidelines:
Safety first
Provide well-being and pride for the disabled user and those around him/her
Ergonomics and comfort for users and companions
Make the ecosystem more aware of the situation of disabled people and develop activities for PRMs, within a framework of leisure and physical and mental rehabilitation.
Lugicap's values
Inclusion, listening, caring
Democratizing access to leisure activities for PRMs
Considering the sustainable development of mankind
Contribute to the development of the local and national industrial fabric (made in Franche-Comté, made in France).
Our partners
LUGICAP equipment is available for direct sale via our contact form or through our network of distributors.
Contact us to find a distributor near you.
We surround ourselves with talented partners to create the best solutions for you. Quality comes first.
The development of the LUGICAP project is supported by economic players in France and the Bourgogne Franche-Comté region.