LUGICAP SNOW is a sledge designed for people who need to get around on the snow or escape and enjoy some fresh air.
From moving around on a daily basis to rides along snow-covered pathways with friends, LUGICAP SNOW enables you to get about safely on the snow... the great outdoors is all yours to explore!
Our sledges are tailored to your needs, taking into account your disability and how you intend to use your vehicle (getting around on the snow, rides or hikes). Contact us and we'll work with you to find the perfect configuration for your needs and preferences.
Getting around, rides and treks on snow
LUGICAP SNOW

- Product information sheet

*

Activity

Features

Comes with

Adjustment

Options
Type of activity
→ getting around, rides and hikes on snow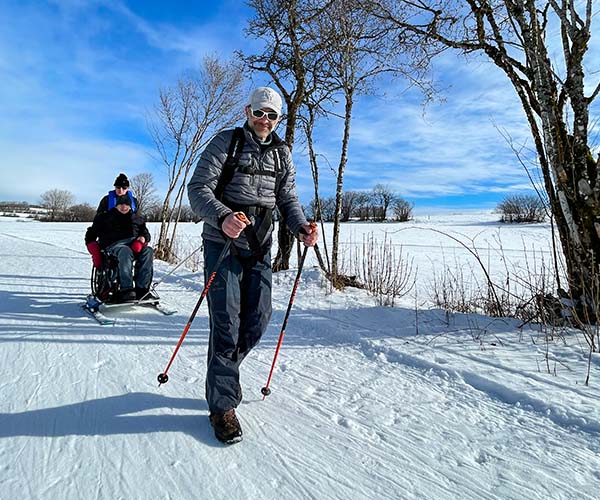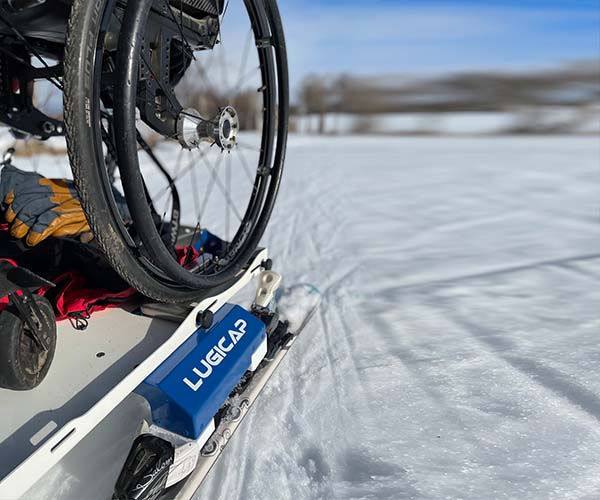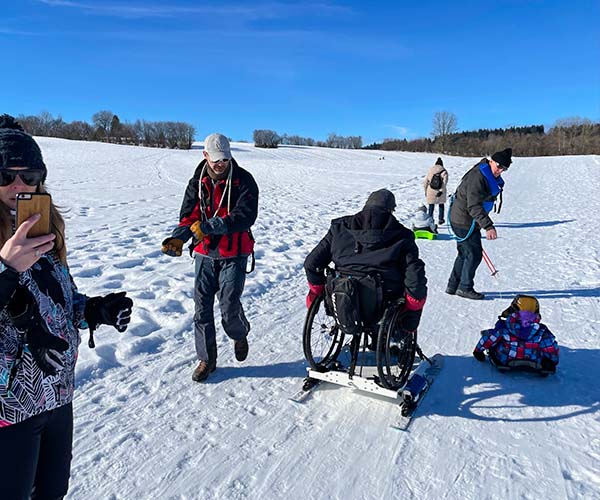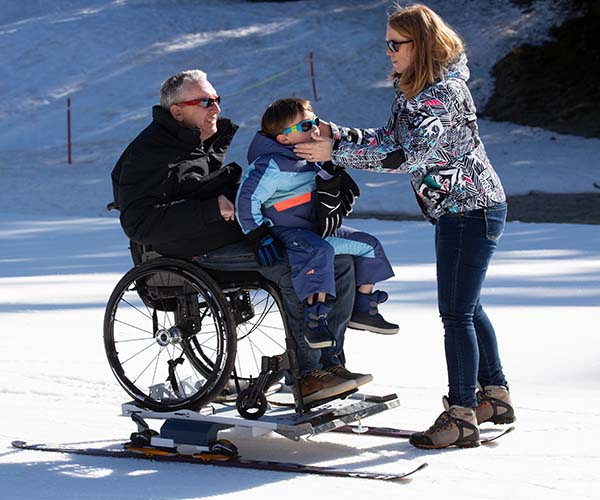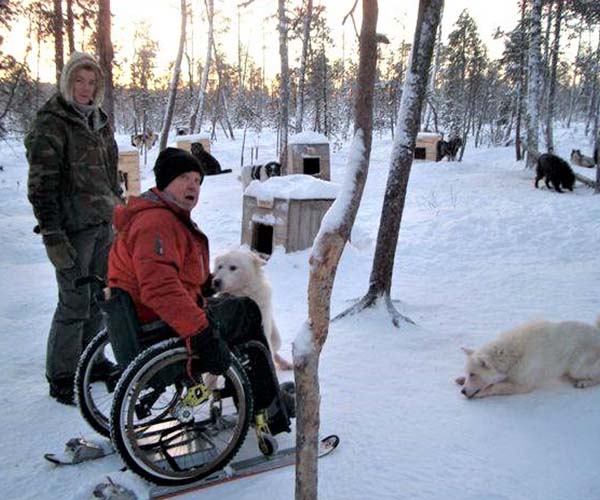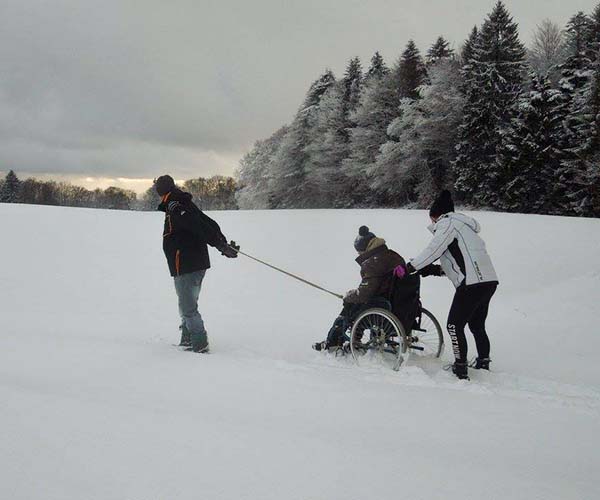 Features
LUGICAP SNOW was designed to accommodate most 3- and 4-wheeled manual wheelchairs, as well as children's pushchairs. LUGICAP SNOW is also available with a specially designed ergonomic seat for electric wheelchair users and all othersledging enthusiasts.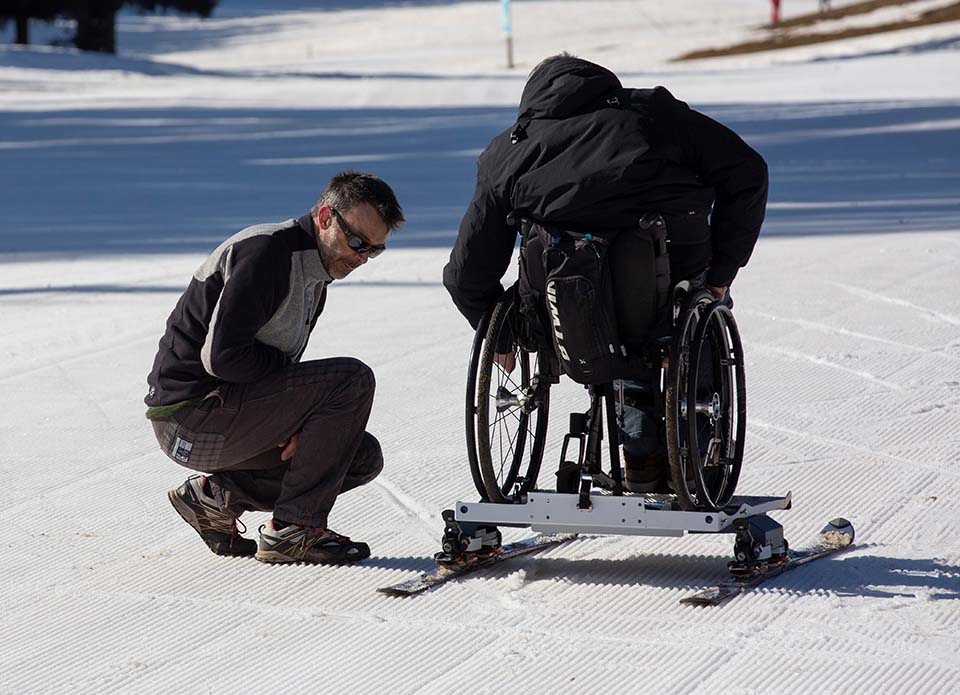 LUGICAP SNOW

comes with:
Rossignol or Salomon 120cm skis
A securing harness
A lifeline rope
A tow rope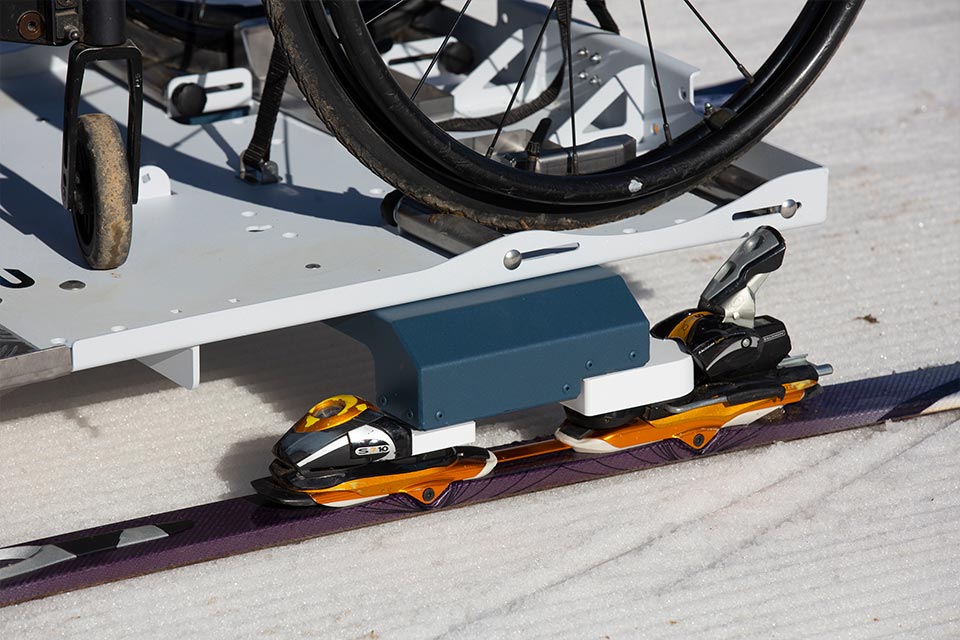 Adjustment and safety
LUGICAP SNOW can be quickly adjusted to accommodate all types of 3- and 4-wheeled manual wheelchairs, and also children's pushchairs. The wheelchair is secured to the sledge by means of strong and easy-to-use retaining straps
Whichever configuration you choose (wheelchair or ergonomic seat), LUGICAP SNOW also comes with a securing harness and a lifeline rope.
Aluminium chassis
Maximum load capacity: 130kg
Maximum size of wheelchair: 60cm**
Minimum size of wheelchair: 40cm***
Dimensions: 62cm (L) x 70cm (W) x 15cm (H)
Weight: 8,5kg
** Distance between outside of rear wheels when on the ground
*** Distance between inside of rear wheels when on the ground
---
If your wheelchair is wider than this, please contact us - we can deal with it!
LUGICAP SNOW

is available :
With or without ergonomic seat
With or without rear handlebar
With or without towing harness
With or without carrying bag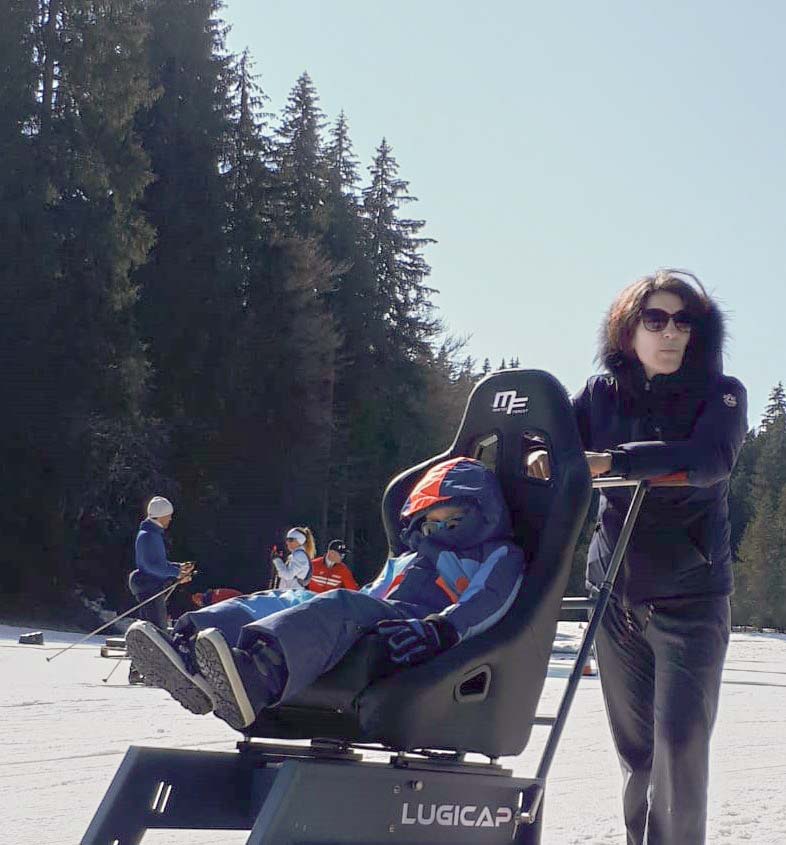 * This product information sheet does not replace the user guide supplied
Choose your playground